I dropped off my 2017 Bolt EV for recall battery replacement the day before yesterday. When I dropped it off, Torque Pro said I had 55.0kWh of BMS-reported usable energy: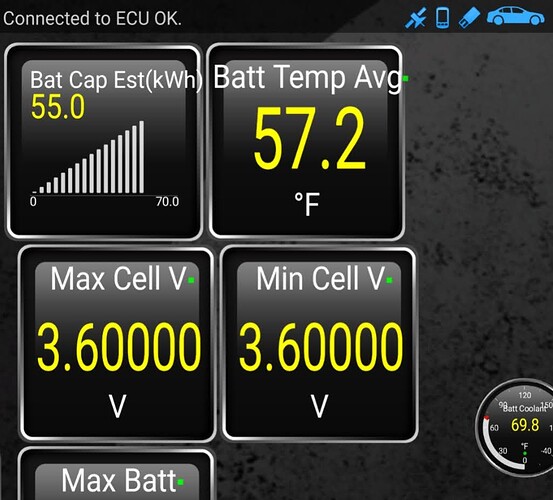 Yesterday morning I confirmed the repair was in progress by noting that I could not remotely connect to the car with the Chevrolet app. I pinged the dealer about pickup in the afternoon and was told the battery was in, but they were waiting on a battery coolant hose they determined needed replacement. The Chevy app showed the car back online and with a different SOC than I dropped it off with. I noted it was showing 21%, which belies the usual guidance for large Li-ion batteries to be shipped at fairly low SOC. Not sure how much difference that makes for likelihood/severity of a real thermal event during transit. There's still a ton of stored and chemical energy in an EV pack at 20%, or 0%.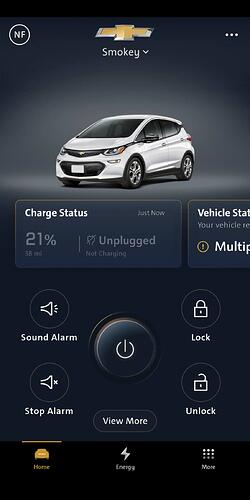 This morning I got the call that the hose was on, car was plugged in to charge, and it was ready for pickup. The app confirmed it's charging.
Thanks Chevy for a free new battery! I am curious what the Torque-reported usable kWh will be when I pick it up. Technical/advertising kWh is 66, usable will be somewhat less. No matter what, it's a substantial capacity increase from 55kWh.