Well it's got a ways to go before it's done, but there's actually enough work done on my home solar array to start documenting the progress. It's the same design as Syonyk with some minor hardware upgrades and tweaks for my ground: 2x ~7kw 20-panel systems, Sunny Boy 6.0 Inverters, all mounted on 1 long a-frame.
Drone shot of the space before anything got started, red marks the space the panels will go. That concrete pad is an old tower base from when this end of the valley used to all be commercial orchard. It's easy enough to tie into, and just about the best spot to clear the trees and shop building to the west as best as possible.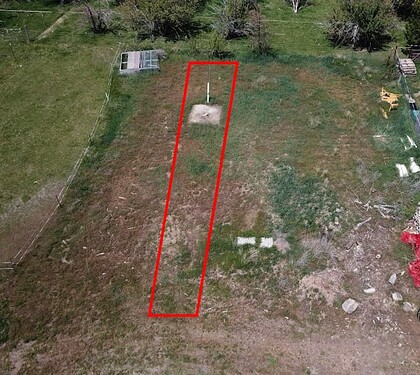 But first, an un-necessary story from September 2022 that offers some excuse for why this took so long to get started.