Well, here we go. Best PHEV (and arguably as good as any EV) on the market today, from my perspective. And it's in my driveway.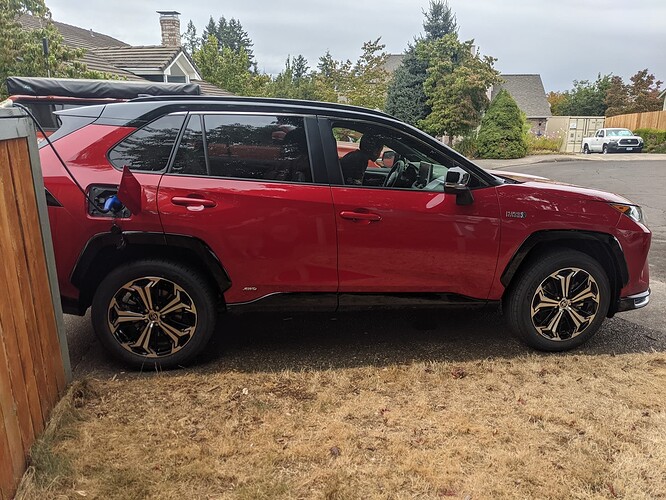 Had some limited time with it - it arrived off the transport dirty and uncharged and with an empty fuel tank, and the sales dude got me in there ASAP to pick it up. (Picked up with his F150 even, heh). I got lucky - was about 2 months from deposit to arrival since the dealership was switching from 'we'll put it on the lot when it shows up' to 'we'll let you put down deposits'. Had it in charge mode most of the way home. Did one stoplight launch and it's QUICK in hybrid mode - total system output is over 300hp. Touch of wheel spin.
Took about 10 hours to get to full charge (on 120v, right now it's plugged into my Christmas light circuit) and I did the few short errands I had in EV mode. It's okay but not mindblowing as a pure EV.
The spec numbers say 94 MPGe, 42 mile range, 38mpg as a hybrid. The forums say you can get it a little bit higher than that. We'll see, eh?