Since everyone seems to be picking up lanterns lately, let's share and discuss!
I've had a Dietz Jupiter for some while, but I just recently added a Monarch. This is a "hot blast" type, which is older than the newer/standard cold blast type - the difference is that the hot exhaust gasses are recirculated to provide the blast for the flame, as opposed to sucking in purely cold air. Supposedly it's more efficient and cleaner, though I've not tested this yet.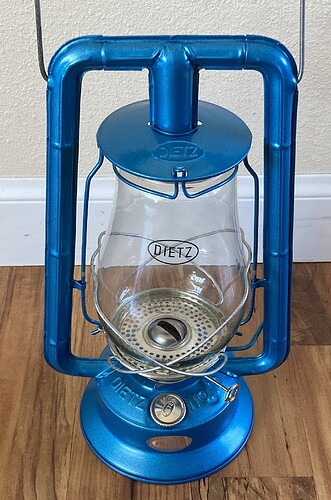 The flame is a bit yellower than the Jupiter's cold blast flame, as expected, but despite being a narrower wick (5/8 vs 7/8), the flame can grow quite large without smoking, and they seem to put out roughly the same amount of light.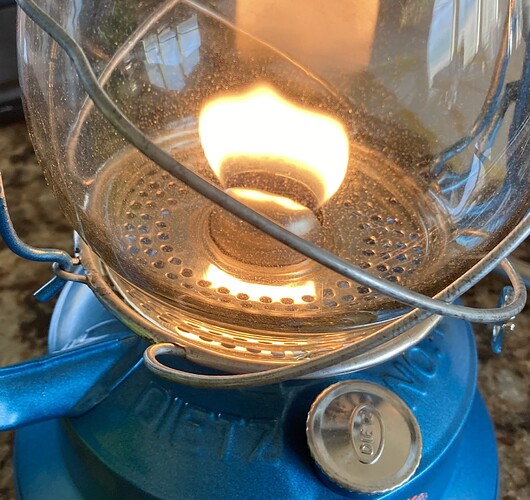 I've been using Klean Heat for fuel, and it burns quite cleanly for indoor use. The 1K/K1 kerosene stinks a bit inside. Oddly enough, this stuff is becoming far easier to find than it used to be - so, check your local Home Depot/Lowes.