As I replace my 2nd "22+ years life!" LED in the kitchen lighting system in 4 years…
What have people been doing about light lately?
With solar online, I've been debating going to a bit more "inefficient" lighting for some use cases - especially when it offers radiant heat that, in the winter, helps heat people directly. Being under an incandescent bulb, even a 60W bulb, makes a big difference in body observed heat in lower temperatures, and I know a few people use just use a dangling spot bulb over their keyboard to manage "winter hands" temperature issues. I'll probably be trying that this winter as well.
I think the universal opinion is that CFs are horrid across the range of metrics (from complexity to being hazmat for disposal).
Modern LEDs are nice, but as I add more dimmers, you have to go to the "warm glow" sort or they look vile when dimmed. A typical "dimmable" white LED will turn a ghastly grey when dimmed.
But given the observed lifespan of those, I'm wondering if it works out just as well to actually go back to some incandescent bulbs with an "always used" sort of dimmer slider as a soft start on them. For less frequently used locations, the power costs aren't significant, and if it's somewhere that radiant heat would be nice in the winter, well…
I've also been using our lantern more lately in the evenings. It's a Dietz Jupiter, big kerosene lantern, and it puts out a wonderfully warm light.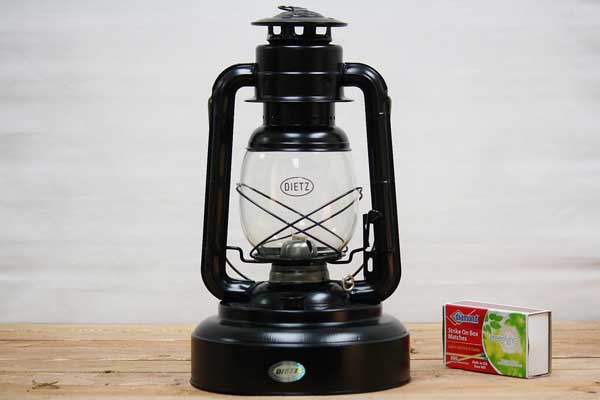 While Kleen-Heat fuel isn't terribly cheap at around $10/gal locally, it's still not that expensive to run and emits a good amount of heat in the process - also nice for winter.