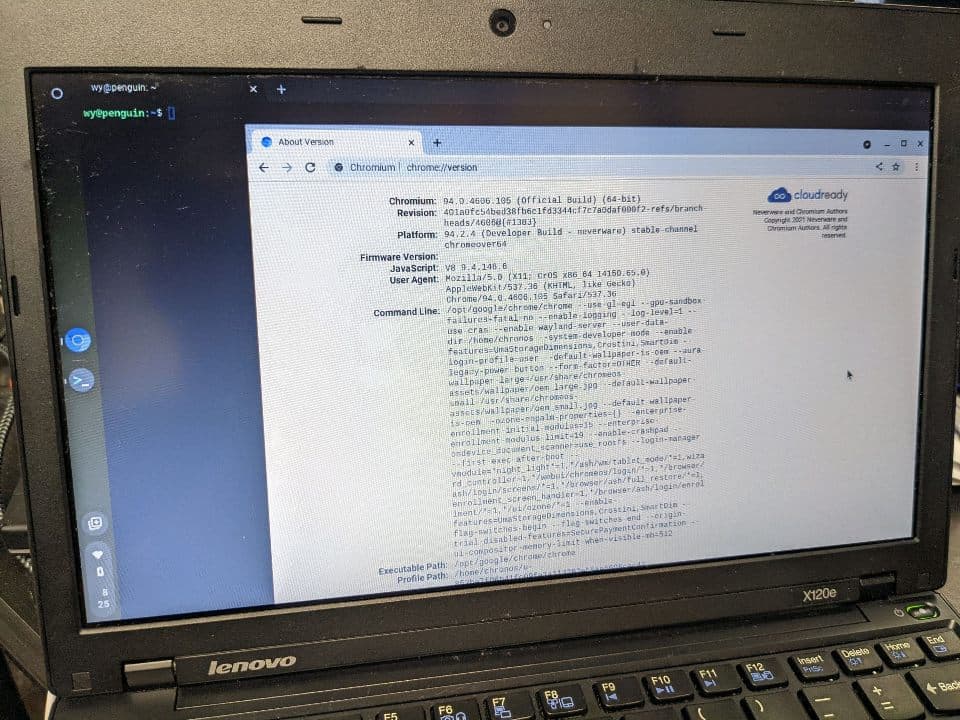 Meet the 'I ran out of hardware but have some sort of computing to toss ya' machine.
It's a Lenovo Thinkpad X120e, a Thinkpad line machine but running the AMD E-350 'bobcat' core processor. Vintage 2011. Slightly more powerful than the atoms of the era, half the speed of an i3 … have some specs.
In any case, it's ten years old. Mine was a toy for a while, and finally loaded up cloudready (chromium) to use as a random machine to test things on. It's actually got ports and stuff, after all.
Amazingly, it's still supported until 2024. And I got the urge to turn it on and update it… now it can even run the crostini linux VM. And browse the modern internet (at a sedate speed).
Pretty neat.