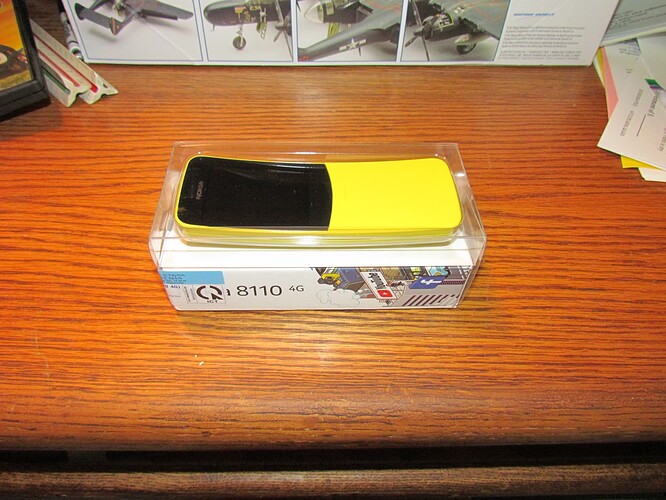 A Genuine Nokia 8110 4G.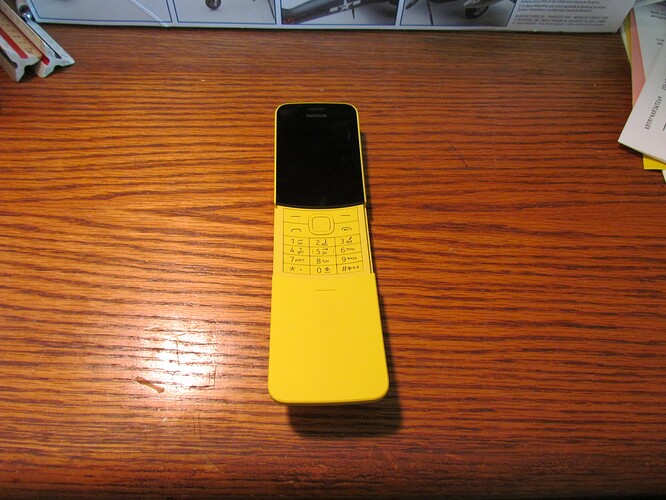 Matrix phone? Yes.
Goal: Have that which I care about in a phone without using Apple anymore. If it's not clear from some other threads, I'm exceedingly annoyed about the state of Apple lately, and their rush to "Well, we get to go scan your device for stuff." This isn't a brand new thing, it's been a long burn over a variety of issues the past year or two, but… let's try something totally different.
After an hour or so of fiddling with it, I have my Google contacts synced down, it has gmail access, and… I remember some T9. Also, entering passwords on T9 sucks.
//EDIT: Hey, and I got my Google calendars synced. Yes. I'm aware Google is of questionable ethics too, but I do pay for my domain hosting, so I'm not as worried about it as I would be with a free tier consumer account.
I'm going to rock it as a primary device until it drives me nuts and then see where I want to go from there. I don't ask much of a phone anymore.
I am, also, going to keep my iPhone around for now - there are things it does that I simply can't easily replace. Google Authenticator (though there's an app I can sideload to KaiOS that should do it once I figure that out), drone operations, etc.
Buuuuut… I can set this banana up as a cell hotspot. So I should be OK.
I'll see. This is a weird step back, but… uh… hey, I get FM radio, at least!