Here we are. Simple 'mounted on top of a truck' box. Finally got together enough parts to plug it all in.
Basics (to date)
flexible 100w panel
renology li 30A charge controller - it's cheap and MMPT and handles lithium for future expansion.
old marine deep cycle battery that's been sitting in the garage.
used ammo can.
Tested it all, looks like there's charging.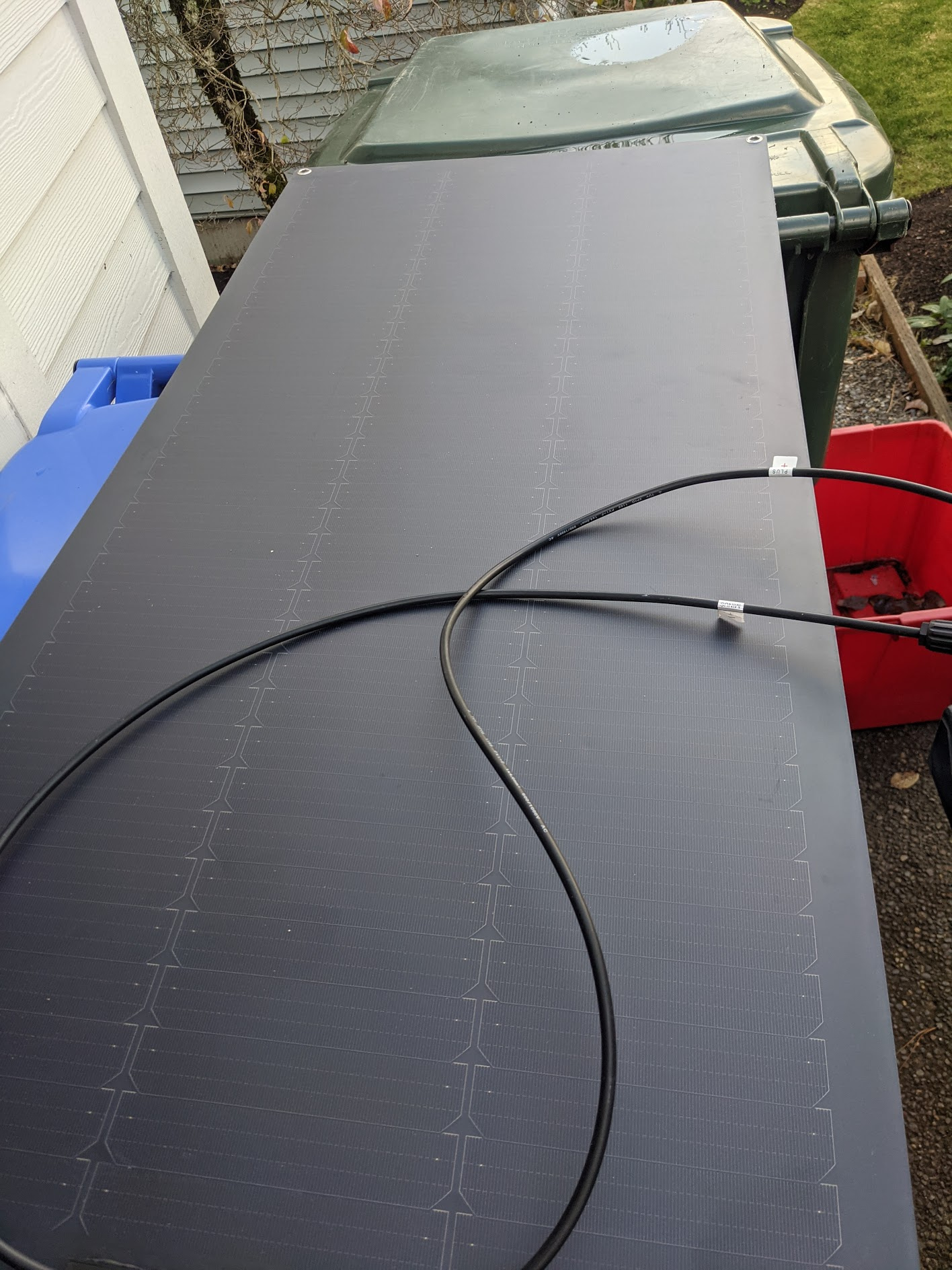 Next couple steps -
getting in passthrough fittings to get wires into the ammo box, and from the camper shell roof into the shell itself.
getting a 12vdc plug to mount on the ammo can (combi charge state + USB + 12v out marine fitting is on order)
mounting everything.
Putting in some parallel plugs so I can toss on a second panel as needed (I have a portable folding 100w that's perfect for that sort of use case)